Looking for a winter getaway that is just as exciting as it is in the summer? Look no further than Duluth, Minnesota. This city offers a wide range of activities to keep you entertained during the colder months. From snowshoeing and skiing to ice fishing and tubing, there is something for everyone. With stunning views of Lake Superior and plenty of outdoor adventures, Duluth is the perfect destination for a winter getaway. In this article, we will explore the 7 best things to do in Duluth, Minnesota, during the winter months.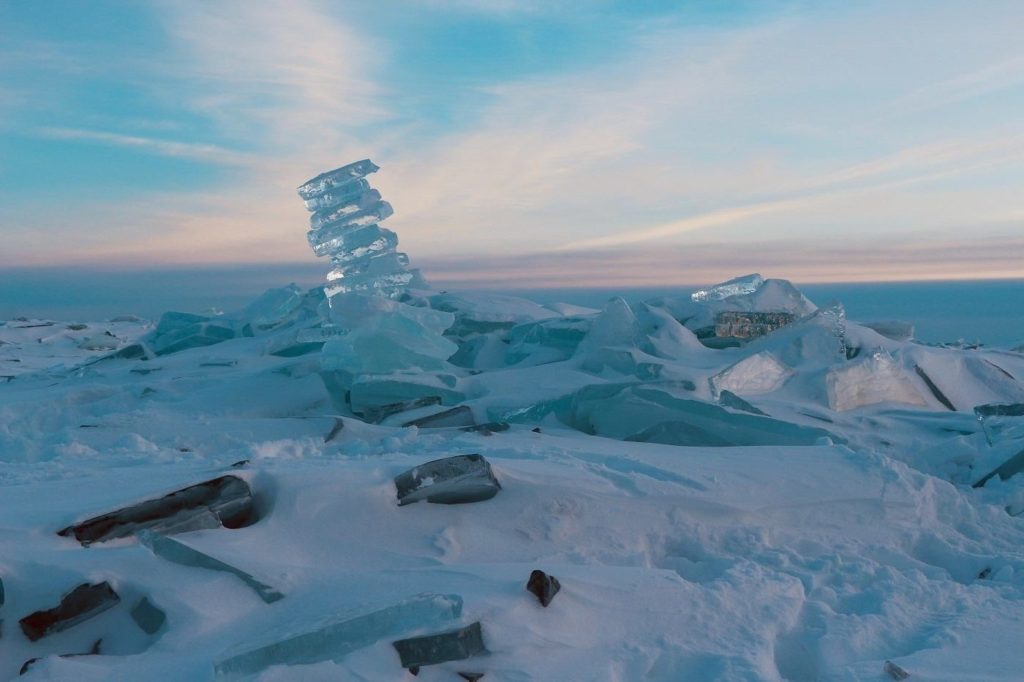 Canal Park
When visiting Duluth, one of the must-visit places is Canal Park. It offers a vibrant atmosphere with plenty of restaurants and shops to explore. Take a leisurely stroll around the area and discover unique local businesses and delicious dining options. Whether you're in the mood for a cozy café or a gourmet restaurant, Canal Park has something for everyone.
While you're in Canal Park, make sure to visit the Great Lakes Aquarium. This popular attraction features a wide variety of marine life from the Great Lakes region. Explore different freshwater and marine habitats and learn about over 200 species of mammals, amphibians, reptiles, fish, and birds. It's a fascinating experience that both kids and adults will enjoy.
Another attraction in close proximity to Canal Park is the Vista Fleet. Hop aboard one of the fleet's luxurious ships and enjoy a scenic cruise on Lake Superior. Take in breathtaking views of the lake and the surrounding landscapes while relaxing on the deck. The Vista Fleet offers various cruise options, including narrated sightseeing cruises and dinner cruises, making it a perfect activity for a romantic evening or a fun outing with friends and family.
Skiing/Snowboarding
If you're looking for some outdoor winter adventure, Duluth has you covered with its skiing and snowboarding options. Spirit Mountain is a top-notch destination for enthusiasts of both sports. Not only does it offer stunning views of the surrounding area, but it also provides a range of slopes suitable for all skill levels. Whether you're a beginner or an experienced skier, Spirit Mountain has something for everyone.
What makes Spirit Mountain even more appealing is that it offers snowboarding lessons for kids. Bring your little ones along and let them have a blast learning a new winter sport. The instructors at Spirit Mountain are experienced and dedicated to providing a safe and enjoyable learning experience for kids of all ages. It's a fantastic way to bond with your children and create lasting memories.
North Shore Drive
For those who appreciate the beauty of nature, a drive along North Shore Drive is a must-do activity in Duluth. Prepare to be captivated by the breathtaking views of the forest, dramatic cliffs, and majestic Lake Superior. Watch as shipping vessels sail through the icy waters and admire the iconic lighthouses dotting the shoreline.
The wintertime enhances the beauty of North Shore Drive, with cold waves crashing against the shoreline and a dusting of snow covering the landscape. It's a scene straight out of a winter wonderland, and you'll feel a sense of tranquility and awe as you soak in the surroundings. Make sure to bring your camera along to capture the stunning vistas and create memories that will last a lifetime.
Hiking
If you're an outdoor enthusiast, don't miss the opportunity to explore the state and local hiking trails in and around Duluth. No matter the season, hiking is always a popular activity in this region. The trails offer a chance to reconnect with nature and take in the beauty of the surrounding landscapes.
During winter, when there is enough ice on the creeks and rivers, hiking takes on a whole new level of excitement. Traverse the frozen waterways and marvel at the unique winter scenery that can only be experienced on foot. Just be sure to wear appropriate footwear and exercise caution to ensure your safety.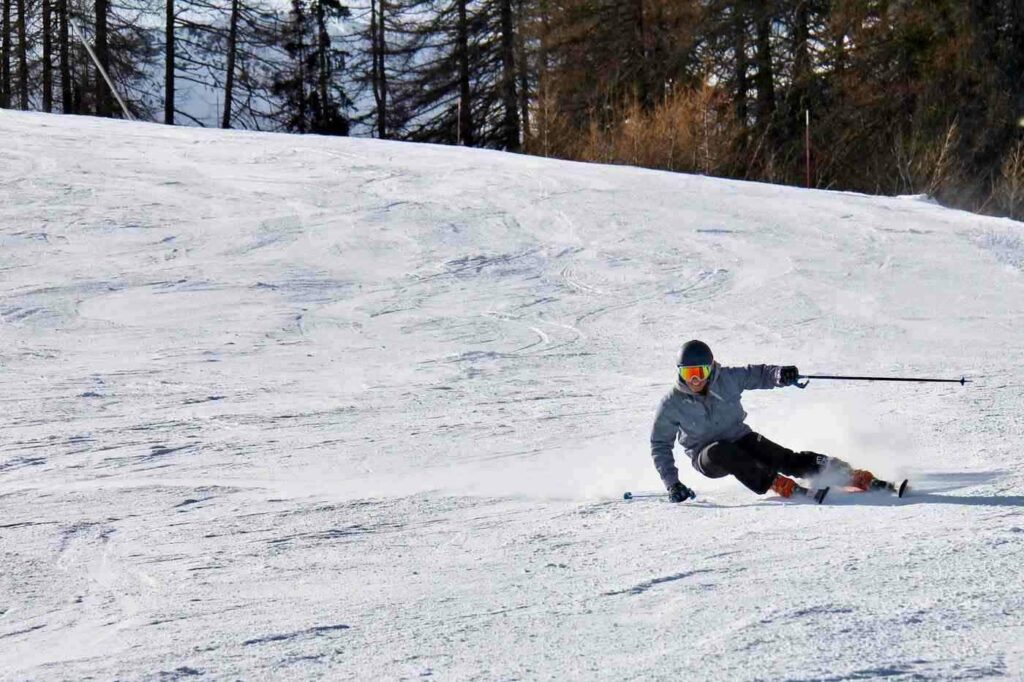 Ice Fishing
For a truly unique winter experience, try your hand at ice fishing on Lake Superior in Duluth. Ice fishing is a beloved pastime in this area, and the frozen lake provides the perfect setting for this activity. Get your fishing gear ready, obtain a fishing license, and head out onto the ice for a day of relaxation and excitement.
If you're looking to explore other ice fishing locations, Duluth is surrounded by numerous lakes that offer excellent fishing opportunities. Pack up your gear, gather your friends, and venture out to discover new fishing spots. Remember to dress warmly and be sure to check the ice conditions before heading out to ensure your safety on the frozen waters.
Aerial Lift Bridge
One of the architectural marvels in Duluth is the Aerial Lift Bridge. Spanning across the entrance of the Duluth Ship Canal, this bridge connects Canal Park to the Park Point neighborhood, also known as Minnesota Point. The Aerial Lift Bridge is a must-see attraction that showcases the engineering brilliance of its time.
Marvel at the sight of the bridge in action as it raises and lowers to allow ships to pass through. The bridge provides a unique vantage point to observe the impressive shipping vessels navigating through the icy waters. Take a leisurely walk along the bridge, enjoy the fresh air, and admire the panoramic views of Lake Superior. Afterward, explore Minnesota Point, a 7-mile long beach island perfect for a relaxing stroll or picnic on the sandy shores.
Great Lakes Aquarium
For an educational and interactive experience, a visit to the Great Lakes Aquarium is highly recommended. Located in Duluth, this popular tourist attraction showcases the diverse ecosystems and species found in the Great Lakes region. Discover over 200 species of mammals, amphibians, reptiles, fish, and birds as you explore the different exhibits.
The Great Lakes Aquarium caters to visitors of all ages, offering engaging programs and activities. Enjoy live animal presentations, feedings, and touch tanks that allow you to interact with some of the aquatic creatures. It's a fantastic opportunity to learn about the importance of preserving these habitats and the incredible biodiversity that exists within them.
Winter Festivals
Duluth knows how to embrace the winter season and celebrate it with fun-filled festivals. While visiting the city, be sure to participate in various winter festivals that take place throughout the season. These festivals offer a wide range of activities and events that cater to everyone's interests.
Witness the artistry of ice sculpting as talented individuals create intricate works of frozen art. Experience the excitement of dog sledding as teams of dogs pull sleds through the snowy landscapes. Cheer on the participants of thrilling snowmobile races as they compete for the top spot. These festivals are a true celebration of winter and provide a unique opportunity to immerse yourself in the local culture and traditions.
Bentleyville Tour of Lights
One of the most enchanting attractions in Duluth during the winter season is the Bentleyville Tour of Lights. It is the largest free walk-through lighting display in the United States and draws visitors from near and far. Immerse yourself in the festive atmosphere as you stroll through a winter wonderland adorned with millions of twinkling lights.
Enjoy live music performances that fill the air with holiday cheer. Warm up with a cup of hot cocoa as you admire the dazzling light displays. The Bentleyville Tour of Lights is a magical experience that will leave you feeling full of joy and wonder. Don't forget to dress warmly and bring your appetite for delicious holiday treats.
Local Breweries and Distilleries
If you're a fan of craft beer and spirits, Duluth has a vibrant scene waiting to be explored. The city is home to numerous local breweries and distilleries that offer tastings and tours. Embark on a flavorful journey as you sample a variety of handcrafted beers and spirits made with passion and expertise.
Visit the breweries and distilleries to learn about the brewing and distilling processes firsthand. Gain insight into the unique flavors and ingredients that make each beverage special. Whether you prefer a hoppy IPA or a smooth bourbon, Duluth's craft beer and spirits scene has something to satisfy every palate.
In conclusion, Duluth, Minnesota offers a wide range of activities and attractions to make your winter unforgettable. From strolling around Canal Park and exploring its shops and restaurants to skiing and snowboarding at Spirit Mountain, there is something for everyone to enjoy. Take in the breathtaking views along North Shore Drive and embark on exciting hikes throughout the year. Try your hand at ice fishing on Lake Superior and marvel at the Aerial Lift Bridge connecting Canal Park to Park Point. Visit the Great Lakes Aquarium to discover the diverse species that inhabit the region. Celebrate winter at various festivals and immerse yourself in the festive atmosphere of the Bentleyville Tour of Lights. Finally, indulge in the vibrant craft beer and spirits scene by visiting local breweries and distilleries. A winter trip to Duluth is sure to be filled with fun, adventure, and unforgettable experiences.