"Looking for your next tropical getaway? Look no further! In this article, we have compiled a list of the 7 best tropical islands in the world that are worth visiting. From the pristine beaches of the Maldives to the lush rainforests of Saint Lucia, there is something for everyone. Whether you prefer outdoor adventures, sightseeing, or simply lounging on the beach, these islands offer a variety of attractions that will leave you inspired. Don't miss out on these breathtaking destinations!"
The Maldives
Location: Republic of Maldives
Best Time to Go: November to May
White powder sands and crystal-clear waters are only two reasons to visit the Maldives. The Maldives consist of over 1000 islands, lying just about at sea level in the Indian Ocean. The Republic is the lowest-lying country on earth and most of its islands are tiny and uninhabited. This makes it uniquely attractive to divers and snorkelers. The warm waters of the atoll are rich in marine life, including hammerheads and whale sharks.
It's possible to stay in the capital city of Male or in a local guest house, although most people who visit the islands are there for the beachfront or overwater resort accommodation. Resorts occupy many of the small islands and give the Maldives their reputation for being a private, luxurious getaway. It's not cheap to go, but the experience of eating in an underwater restaurant or snorkeling off your own back doorstep make this a definite bucket-list experience.
Saint Lucia
Location: Saint Lucia
Best Time to Go: November to May
Saint Lucia makes a fantastic getaway if you like to do a little of everything in your travels or if you're going with a partner or group with different tastes in activities. Those who want to spend their vacation on the gorgeous sands of a Caribbean paradise have their pick of beaches, Anse Cochon, Reduit Beach and Anse Chastanet being a few of the best. Snorkeling, diving, kitesurfing and kayaking should keep more active water-lovers happily busy.
Saint Lucia is much more forested than other islands and parts of its rainforest are very accessible for visitors. An outing through the jungle to one of Saint Lucia's majestic waterfalls is a trip highlight. Trekking up picturesque Gros Piton is another. History runs deep on Saint Lucia and visitors interested in its colonial past can seek out the ruins of the 18th-century British Fort Rodney or travel to Gros Islet – if you're there on a Friday night, you can join in the village street party.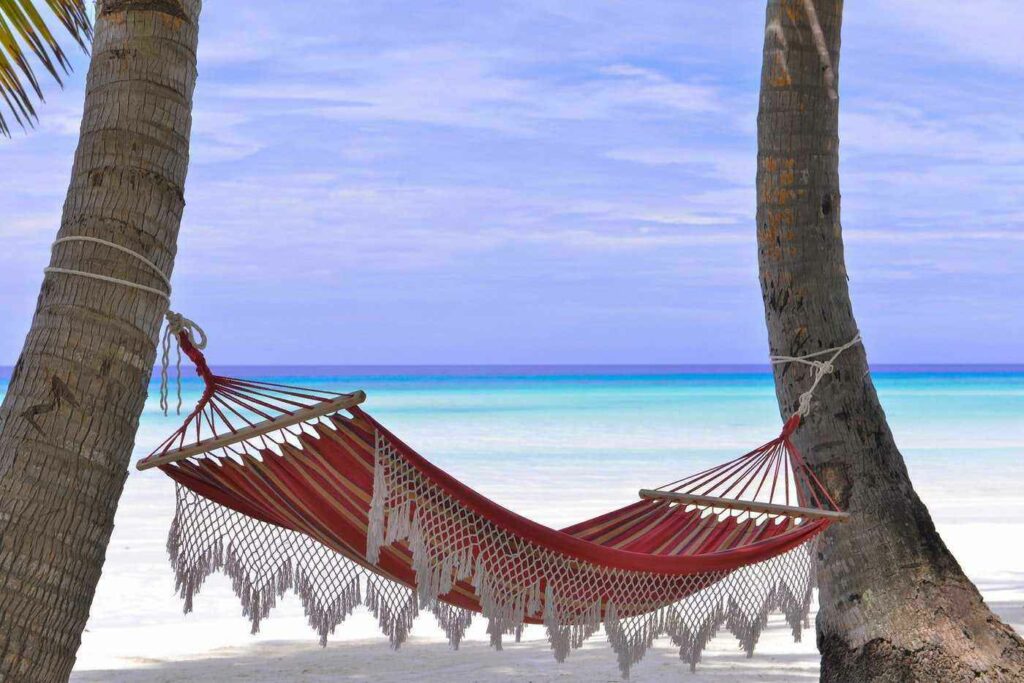 Bali
Location: Indonesia
Best Time to Go: April to October
Bali is a delight that's drawn visitors to its shores for decades. It's incredibly diverse and every visitor finds something unique to enjoy. Sun-seekers can easily find a perfect beach spot at the popular Legian beach or surf the waves at Keramas Beach, with its black volcanic sands. More active vacationers can dive among coral reefs or hike through West Bali National Park.
A sunrise hike to the summit of Gunung Batur, an active volcano, is a highlight of many trips. For those more interested in cultural tourism, Bali is home to a number of significant temples with stunning natural backdrops, including the magnificent temple of Tanah Lot. It's really the feel of Bali that makes a trip to the island so unforgettable and you won't have far to go to experience it. Bali's rich traditional culture, live music and dance are everywhere, especially if you happen to go during one of the island's local festivals.
Isla de Providencia
Location: Colombia
Best Time to Go: March to August
Non-residents aren't allowed to own property on Isla de Providencia, so you won't find extensive development or high-end resorts here. What you will find are beautiful palm-lined beaches, turquoise Caribbean waters and vibrant Creole culture. It's laid-back, rustic and more isolated than most other Caribbean islands. There are many beaches to enjoy here, large and small, and it's common for them to feature at least one beach-front bar. Some beaches offer horse riding opportunities. If you're there on a Saturday, you can even watch the local horse races.
Diving, snorkeling and sea kayaking are the best ways to see the island's many-coloured waters – the snorkeling off Morgan's Head is especially spectacular. Hikers can enjoy the breathtaking views from El Pico mountain, located in El Pico Natural Regional Park or take a trek up to Fort Warwick, a ruined battlement complete with cannons.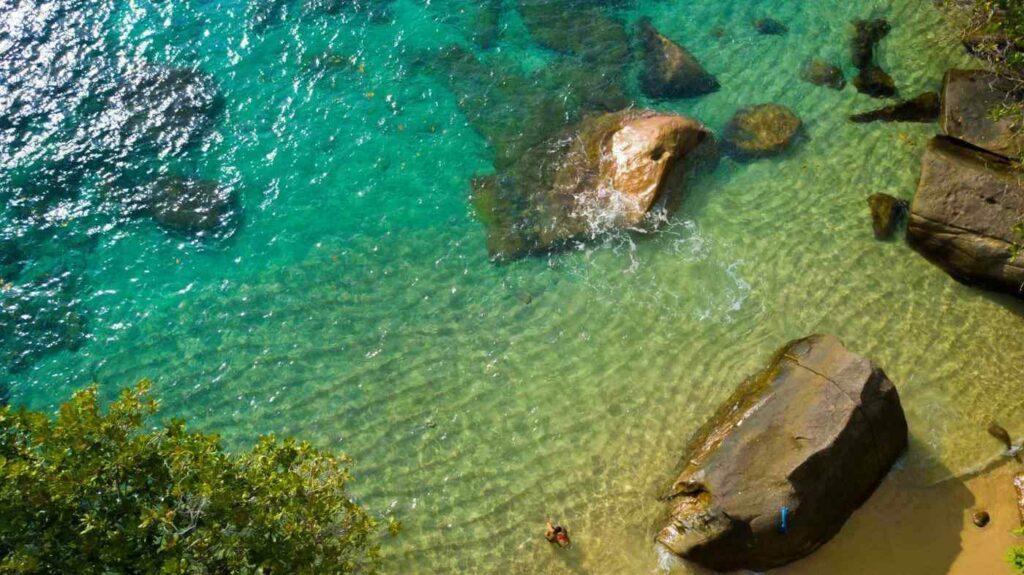 The Seychelles
Location: Republic of Seychelles
Best Time to Go: March to September
Lying serenely in the Indian Ocean, north of Madagascar, the Seychelles' 115 islands are a perfect retreat. If basking on perfect beaches and playing in the clearest of warm waters for days on end is your idea of paradise, the Seychelles is the place for you. Diving, snorkeling and sea kayaking abound for those who like a little more activity in their beach time.
If you need a break from all the basking, there are many other things to do in the islands. Visit the Vallée de Mai Nature Preserve to experience the lush jungle of the islands and learn about the islands' unique ecology and conservation efforts. Urban adventurers can find the capital city, Victoria, on the island of Mahé. It's a must-see for its markets, museums and botanical gardens. It's also a great place to wander and admire the beauty of the architecture, one of the many legacies of the islands' colonial past.
The Canary Islands
Location: Spain, west of Morocco
Best Time to Go: March to May; September to November
Each of the 7 main islands that make up the Canary Islands has its own unique draws. Boasting 3 UNESCO World Heritage Sites between them, the islands feature an enviable geological and cultural richness. Visitors can explore the world's third highest volcano on Tenerife, discover Lanzarote's more recent volcanic past, take in La Laguna's cultural attractions, surf off Fuerteventura's northern beaches or simply lie in the sunshine on Gran Canaria's south coast.
With over 500 beaches of varying types and colours, visitors can find their own ideal spot for sunbathing or water sports. The islands' position on the border between the tropical and subtropical climatic zones makes for springtime weather year-round. Wildlife watchers should know that in addition to the excellent dolphin and whale watching, the islands are a good place to catch a glimpse of the endangered Loggerhead Turtle.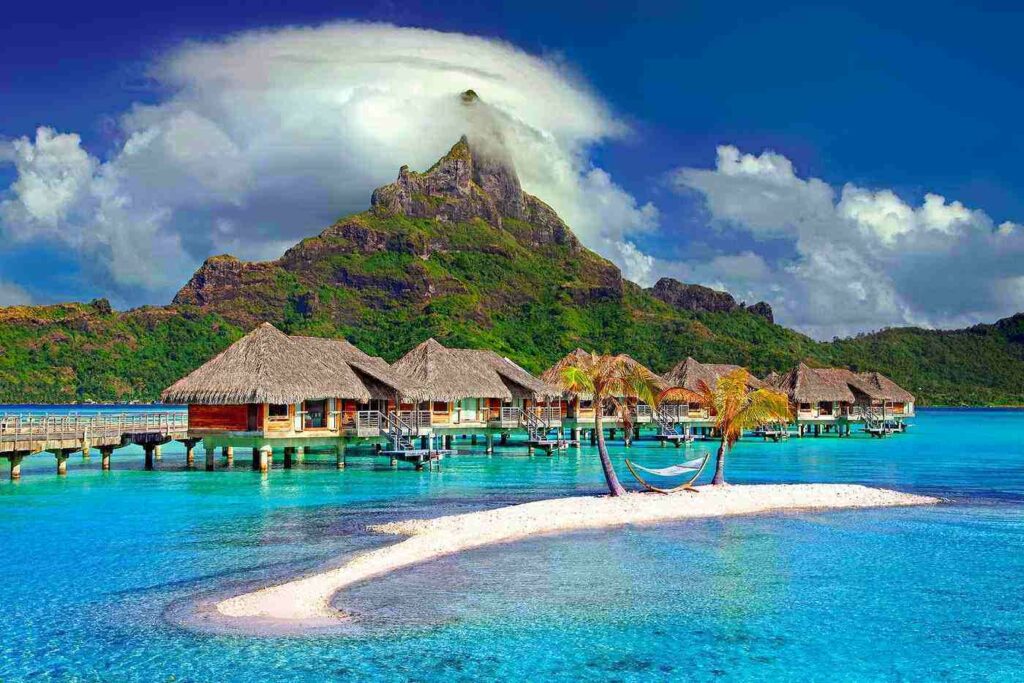 Tahiti
Location: French Polynesia
Best Time to Go: May to October
Iconic Tahiti remains one of the world's top tropical destinations. The lush interior and the clear blue of the lagoons cannot be overstated. It's pricey to go, which means you'll see fewer people if you do have the opportunity to get there. Many people go for the luxury resort accommodation, of which there is plenty, and they tend to stick close by. If you leave the resort, however, you'll find a host of adventures waiting.
Tahiti's volcanic geological composition makes it an island of stunning black sand beaches although the real star attraction is the waters. Diving expeditions offer a chance to wander through extensive coral gardens and to catch a glimpse of rare sea turtles, sharks and even humpback whales. Outrigger canoeing, sailing and even paddleboarding are excellent ways to explore the lagoons and seas and enjoy the spectacular scenery along the way.